2011 MTV VMA VIDEO: Lil' Wayne Performs "How To Love/John" + Ne-Yo & Pitbull Perform "Give Me Everything" + Bruno Mars' Amy Winehouse Tribute + Nicki Minaj Wins "Best Hip Hop Video"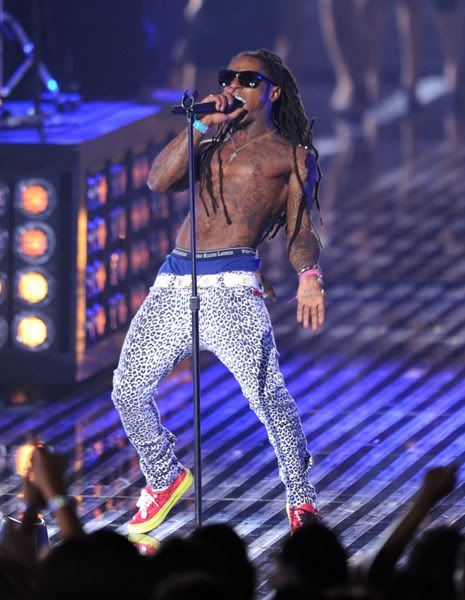 Last night, Nicki Minaj took home a moon man trophy for "Best Hip Hop" video and brought a surprise guest on stage. Watch her acceptance speech inside and see performances by Lil' Wayne, Bruno Mars' Amy Winehouse tribute and Pitbull featuring Ne-Yo.
Lil' Wayne was among the major attractions at last night's 2011 MTV VMAs.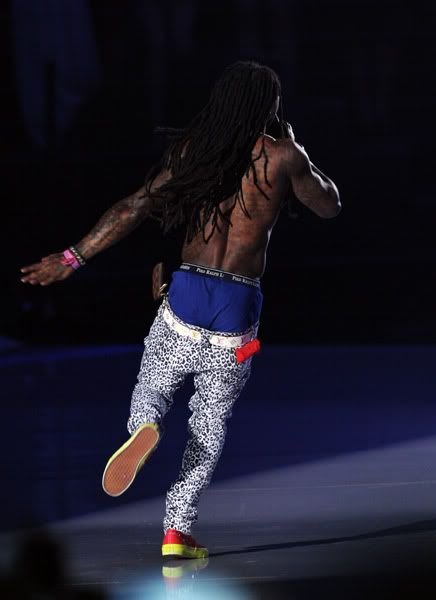 He rocked the stage with a full band. And these small ass leopard leggings. *sad face*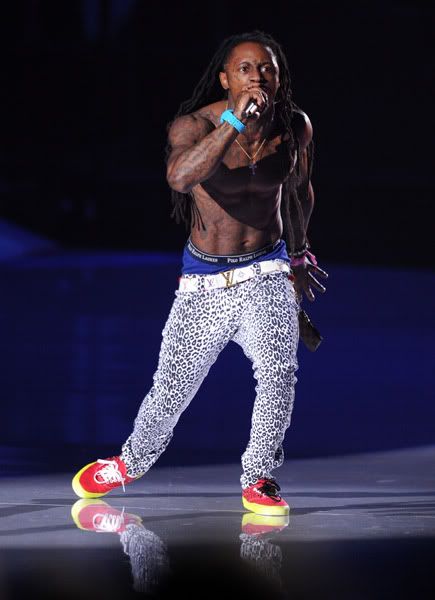 Watch Lil' Wayne perform "How To Love/John" here:
Last night when Nicki Minaj accepted her trophy for best hip hop video, besides the crazy outfit, another thing that stood out was that she brought rumored boyfriend aka the guy who might have assaulted her, Sarafee Samuels, on stage.
Watch Nicki Minaj's acceptance speech here:
Watch Ne-Yo & Pitbull perform "Give Me Everything"
In honor of the late Amy Winehouse, Bruno Mars hit the stage to perform "Valerie" along with a medley of the artist's songs. Watch it here:
Stay tuned for the after party pics!