Amy Winehouse Covers VIBE's August/September "Juice" Issue + Mary J. Blige Appears On VH1′s "Behind The Music" (Video)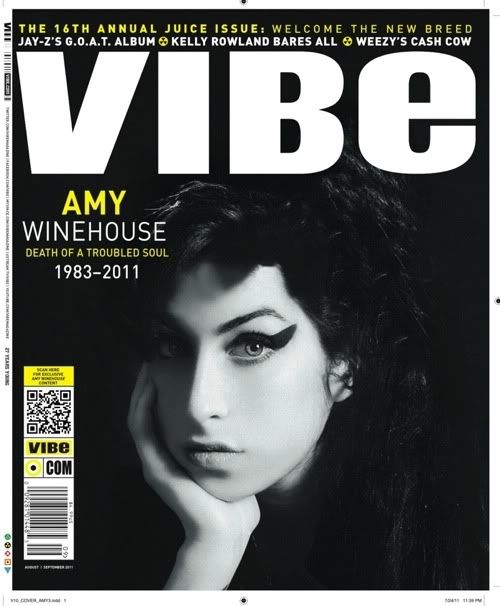 Amy Winehouse shares a special double cover of VIBE's 2011 "Juice" issue with R&B starlet Kelly Rowland and we have highlighs from the issue inside. Also, watch Mary J. Blige's "Behind The Music" episode after the jump…..
Unfortunately, Amy Winehouse's untimely death bumps Kelly Rowland from having the only cover of VIBE's "Juice" issue for 2011 as the mag has put together a special tribute.
In celebration of Amy and her contribution to music, one of Amy's producers, Salaam Remi had this to say:
"I'm in London now. I'm out here because [Amy and I] were supposed to go to a wedding today. And before I could get to her yesterday she passed. We were going to the wedding of Nick Symansky, who is the person who really found her. He found her when he was a scout at 19. And he was the manager before they got the Universal deal.

They went ahead with the wedding. All I could do was sit there and imagine how many jokes she would have been cracking with me. We were in the middle of working on the album. She finished writing the record. We just hadn't recorded.

For the last couple of weeks we were video chatting regularly. I was just talking to Nas. Both her and Nas were born on September 14, so we were going to Barbados with all of them for her birthday. She really doesn't look forward to her birthday, you know what I'm saying?
The issue hits mag racks on August 16.
And we told you earlier about Mary J. Blige's "Behind The Music" episode where she reveals being molested as a child, her abusive relationship with Jodeci's K-Ci, and her battle with drugs and alcohol. Watch the episode below….
Watch Part Two here:
Watch Part Three here:
Great episode.