And Another One – Rick Ross CANCELS L.A. Performance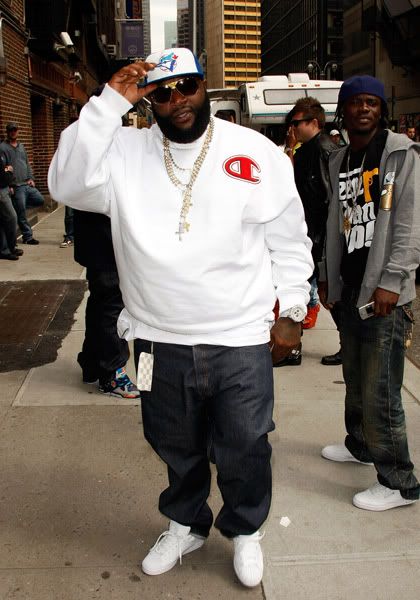 Rapper Rick Ross has pushed his L.A. concert back to January 2012 after serious recent health scares. Get the deets inside…
Since suffering two seizures last week, Rick Ross' team, along with concert promoters, have finally decided to put his health first and have postponed his upcoming L.A. concert until January.
They told TMZ,
"Pushing [Ross] to do a show that he was not prepared to do was not beneficial to anyone."
Ricky was also supposed to make an appearance in Atlanta tomorrow, but that has been postponed as well.
And though Rick has not spoken out or tweeted anything since his Wingstop event, Nicki Minaj told MTV News,
"We actually been talking about him and praying for him on the trailer because he's such a crucial part of hip-hop right now and we're just hoping he's healthy. That's all we can do is pray and hope that he gets some rest and comes back stronger."
Feel better Rick!