Beyonce GOES H.A.M. At Miami's Watch The Throne Concert (VIDEO)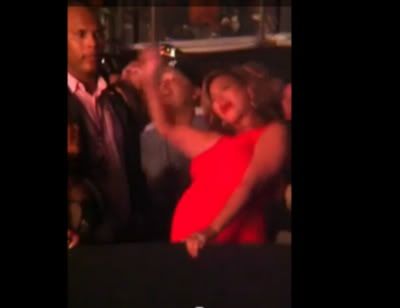 Wearing a fire engine red dress, Beyonce was spotted rocking out to The Throne at Miami's American Airlines Arena for the Watch The Throne tour. Hard. See the video inside…..
Beyonce was seen getitng it in on the front row of her husband Jay-Z's concert with Kanye West for the Watch The Throne Miami show last night. Apparently hitting every one of your hubby's concerts never gets old. Gotta love that.
Watch Beyonce going H.A.M. here: