Birdman's "Y U Mad" Ft. Nicki Minaj (As Female Weezy) & Lil Wayne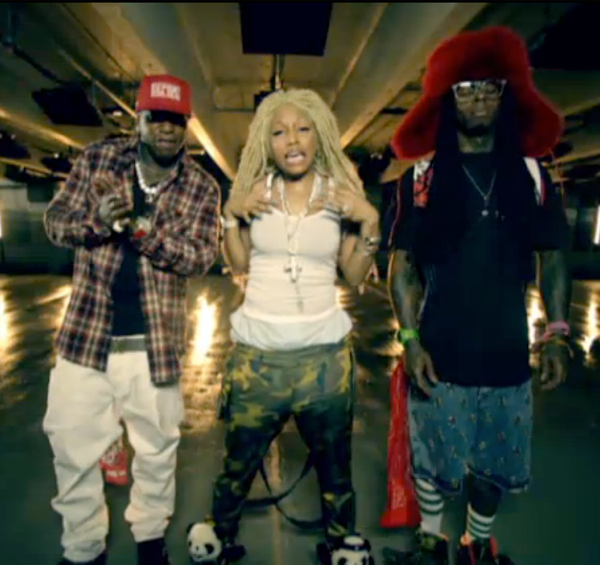 Barbie Weezy is making her debut. Nicki Minaj (in her blonde dreads as her female Weezy alter ego) and Lil Wayne hit the set of Cash Money's head honcho Birdman's video for "Y U Mad."
Peep the vid under the cut….
Get More: Birdman, Y U Mad, Music, More Music Videos
The Gil-Green directed vid is the first single and visual off Birdman's upcoming Bigger Than Life LP. The Young Money team is rolling around int he white Maybach, having dinner at the all white "last supper" style table, and having some fun with the ladies. You mad?