BUSINESS MOVE: Jay-Z Partnering With Pharrell's Billionaire Boys Club Clothing Line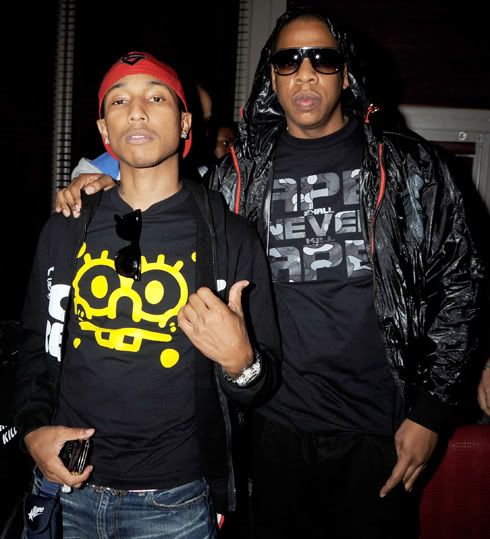 Rap icon Jay-Z has just struck a business deal with music producer Pharrell's Billionaire Boys Club line. Mr. Carter also cleared up the reports that he "bought" the line. Get the deets inside…
It has been announced that Jay-Z's fashion label Rocawear, will assist in the manufacturing and distribution of Pharrell's Billionaire Boys Club. The pair will work together using "Jay-Z's business prowess and Pharrell's creativity" to hype the brand.
For his part, Jay-Z tweeted:
"Partnering with @4real4rell on BBC" follow him.. (Not "buying" as GQ erroneously reported.)
The boys club is still in tact I see. Not mad at all. Nice move for the fellas.