Chris Brown & Justin Bieber Back Together + Erykah Badu Dropping New MixTape + More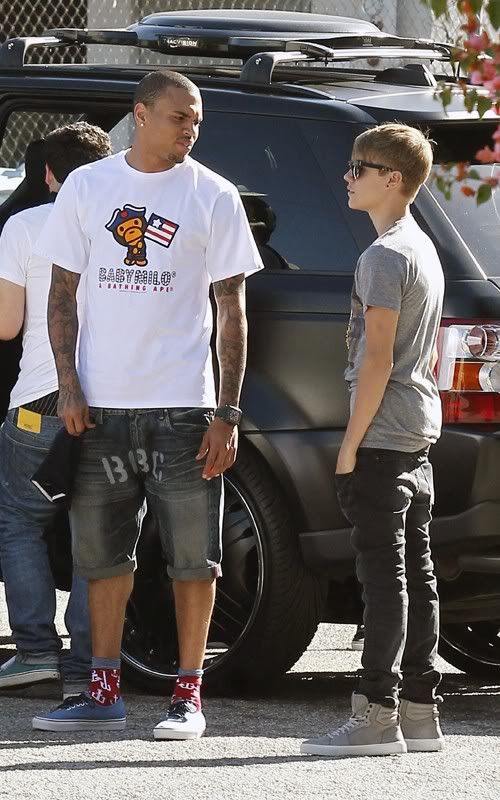 Chris Brown and Justin Bieber were spotted at an LA recording studio yesterday read to get to work. And Erykah Badu announced she is releasing a new mixtape under the alias DJ Lo Down Loretta Brown. Get the deets on Chris and Erykah inside and find out what Erica Campbell of Mary Mary is expecting….
Chris Brown and Justin Bieber were spotted heading into a recording studio together yesterday. The two singers worked together on Chris' "Next 2 You" single from the F.A.M.E. album and it looks like they are working on something new now.
Also, Chris has still been getting backlash for using a gay slur a while back. He recently tweeted:
"I love my fans( all of em) black, white, etc… gay or straight. Their hatred will continue to make us STRONGER!"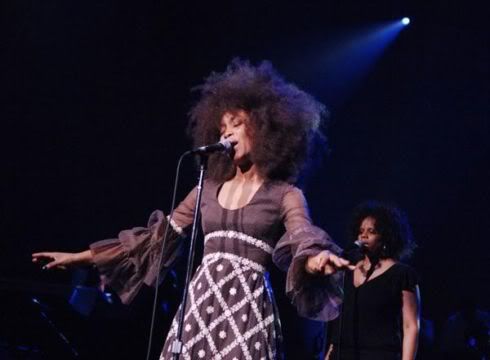 Erykah Badu has announced that she is producing a mixtape, set for release this month, that will "melt any DJ's face off."
But don't look for the project under her own name, she's going to use her alias DJ Lo Down Loretta Brown. During her live shows, concert goers often get a taste of DJ Brown when Ms. Badu hops on the 1′s and 2′s.
By the way, Ms. Badu is on the Rock The Bells Tour (starting in L.A. on August 20) where she will be performing her classic album Baduizm in its entirety.
In other music news…
Erica Campbell (shown here with GMA's Robin Roberts and Tina Campbell as they performed on the show this week) has announced that she and her husband songwriter/producer Warryn Campbell are expecting their third child.
With Mary Mary riding high on the charts off the released of their sixth studio album Something Big, Erica and Warryn released a statement saying,
"We're grateful for all of our blessings, but this is the biggest of all. We have two incredible children and can't wait to see what our newest bundle of joy will be like!"
Congrats to the couple!
Source:TheYBF