Dawn Richard's "December Sky" Promo Pics + Wale & Rick Ross Chop It Up In BILLBOARD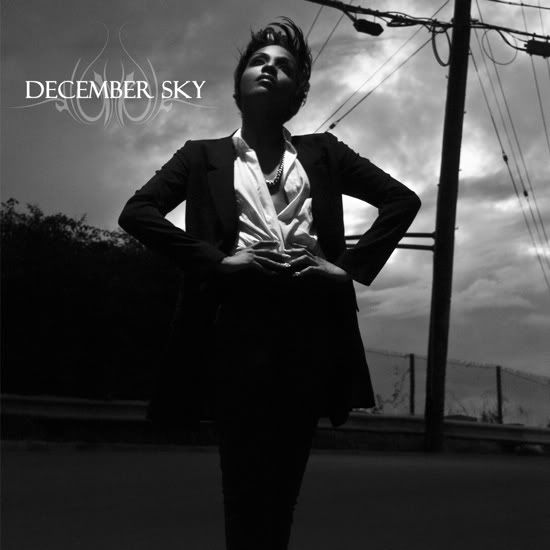 Kalenna's not the only one embarking on her solo career. Dawn Richard, one-third singer/songwriter of the Diddy-Dirty Money group, is releasing her first iTunes solo single, "December Sky. And we have her brand new promo pics.
Plus, check out what Wale and Rick Ross told BILLBOARD mag this week inside…
Dawn got into the Holiday spirit recently when she released a sweet song about missing loved ones during the Holidays. She wrote and produced "December Sky" alongside Druski (who she also did "SMFU" with). Check out her new promo pics.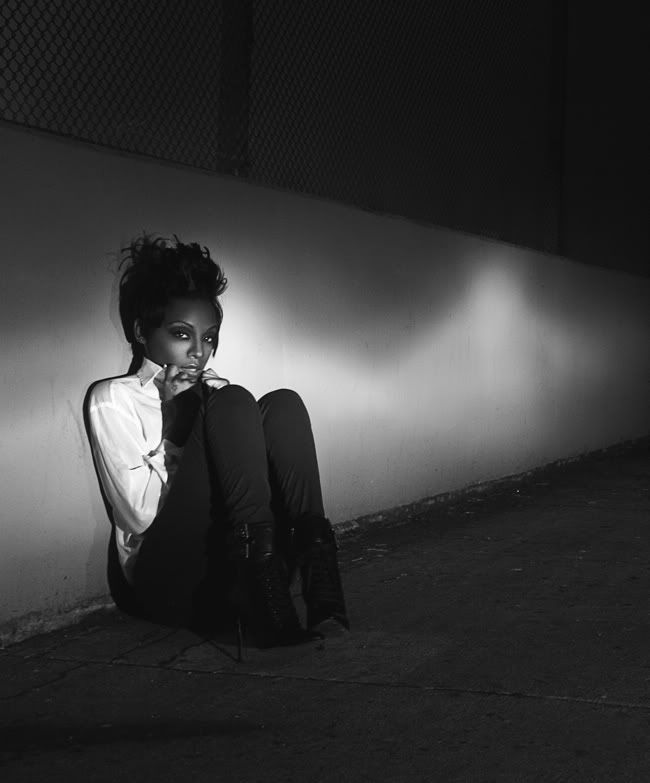 "A lot of people won't be able to see their loved ones this Christmas," says Dawn. "Whether they are serving in Iraq/Iran, in the industry or working a 9 to 5, the truth is a lot of us aren't able to make it home for the holidays. So this record is for them and anyone else missing their love – the sky and stars are a gift for us both because no matter how far apart we are, we are under the same sky."
"December Sky" is available on iTunes, Amazon, Rhapsody and the iPhone Store beginning December 1, 2011. And the New Orleans native is also prepping her solo album debut GoldenHeart.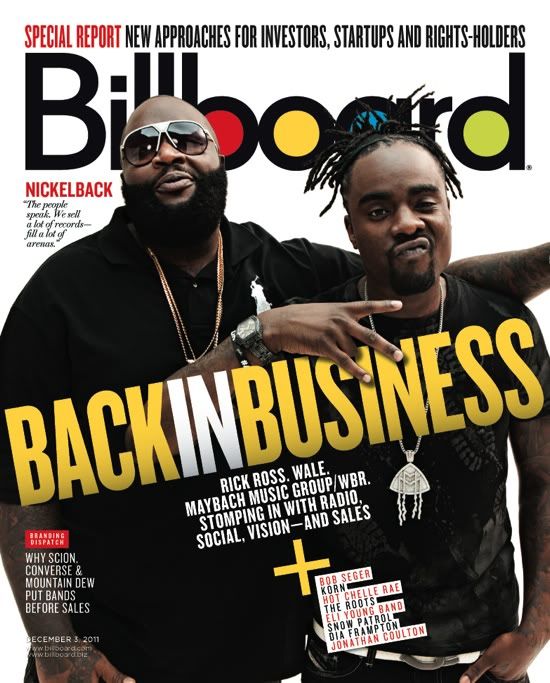 The Maybach Music boys are the feature of the upcoming issue of Billboard magazine. After a good start by Wale and an upcoming much awaited LP from CEO Rick Ross, the MMG is making headlines everywhere. Here's their quotes:
RICK ROSS QUOTES
On his health:

One month later, Ross says that he "feels great," and although rumors abound about his physical state, he chalks up the scares to a "lack of sleep."

"It could have been a lot worse," Ross adds of the health scare. "So I'm just thankful. I feel good—and I'm back on my grind already."

About his new album, "God Forgives, I Don't":

"This album is almost like a movie," Ross says. "I wanted [the title] to be something that was extremely emotional, to set up a real roller coaster ride as far as the music and thought process. It sounds like a term of retaliation, and with the picture that I'm painting, it felt perfect."

On Maybach's business model:

"I've most definitely been a fan of Hov and his whole movement," Ross says of Jay-Z. "He gave a blueprint to a lot of young entrepreneurs, as well as Wayne, with how active Wayne is with artists. There's a lot of different approaches, but at the end of the day, we've . . . just got to be hands-on and walk our own path."

On having faith in Wale's talent despite poor album sales:

Ross says that he could see the passion in Wale's rhymes, and the poor sales of Attention Deficit didn't deter him from offering Wale a deal. "It wasn't about hype, and it wasn't about past success," Ross says. "It was about who Wale was as an MC—an incredible MC—that made me a fan. I felt we could make history together."
WALE
On the success of "Ambition":

"It's not surprising," Wale ways coolly of the victory. "I knew I could do it."

On label boss Rick Ross:

"I was on his radar," Wale says. "Ross had the vision from the start."

On getting good advice from Jay-Z:

"Jay-Z, essentially, is my business adviser," Wale says. "Him, Rich and [Roc Nation's] John Meneilly. I know Jay has a personal place in his heart for Ambition. I remember one time I was on the phone with Jay, asking him, 'What did I do [wrong]? What can I do differently?' He was like, 'Maybe you just didn't come with that single. You made a solid first album. But you didn't come up with that single.' That just added fuel to my fire."

His take on rap music:

"[Rappers] used to take pride in being the best or becoming the best. Now they just talk about who has the most swag. But who wants to be the best?" he asks. Wale really wants to know. "Come to the table with your albums. I nailed it this time. I'll keep busting my ass until . . . you're going to have to respect me. I love hip-hop so much, and I'm really a humble dude. We're all cocky inside our records—because that's how rap is."
Check out the full story over at Billboard.
The Randomness:
1. The Maybach has been discontinued. I saw this one coming… Story
Photog: Emeranie