DETAILS Revealed About President Obama's 50th Birthday Party with Jay-Z, Chris Rock And Gayle King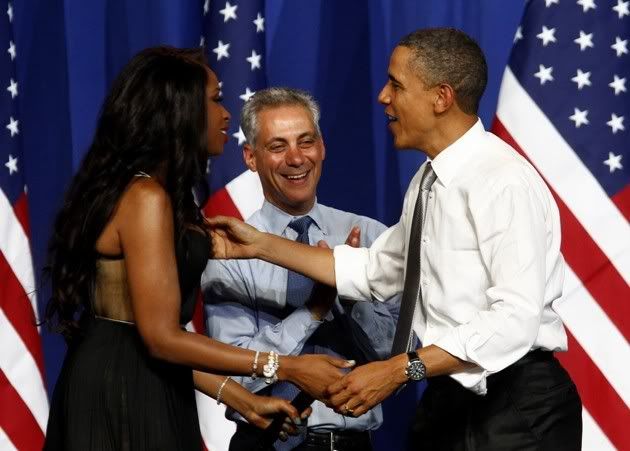 We told you earlier about President Barack Obama celebrating his birthday at two fundraisers in Chicago and now we can tell you about his ultra-exclusive birthday at the White House with some of his high profile friends like Chris Rock, Jay-Z and Tom Hanks. Deets inside….
Last night, President Obama was surrounded some of the biggest stars in the world as he celebrated his birthday with dinner in the Rose Garden and music in the East Room at the White House. The exclusive event was billed as being low-keys and no pictures have emerged yet, but we do know that Stevie Wonder did an impromptu performance as Tom Hanks, Chris Rock and Jay-Z looked on.
Chris Rock even posted a message online saying,
'Just left the Presidents birthday party at the White House. Herbie Hancock played, Stevie Wonder sang and yes they did the electric slide. A great night,' he wrote.
Others at the party included Ledisi (who performed) Charles Barkley, Gayle King, Steve Harvey, Grant Hill, Reverend Al Sharpton, House Minority Leader Nancy Pelosi and Secretary of State Hillary Clinton.
Guests munched on barbecue chicken, hamburgers, ribs, hot dogs, pastas and salads. And for dessert a medley of apple, cherry, huckleberry and peach pies were handed out.
Sounds like fun!