DO WE LOVE IT?: Rihanna's "Talk That Talk" Album Covers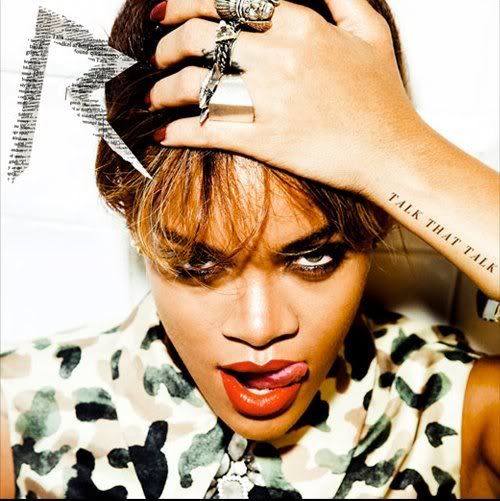 Rihanna just dropped her brand new album covers for her upcoming (November 21st) LP Talk That Talk. Peep it inside and decide if we love it….
Esquire's 2011 Sexiest Woman Alive is seen on the cover of her upcoming album rocking dark eye makeup while seductively licking red lips. In a black, white, and cream camo top and blonde hair in a bun, she has the album title TALK THAT TALK written on her forearm. And a new R logo in the top corner.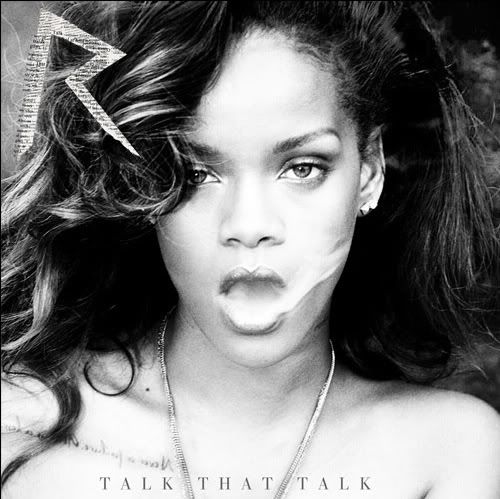 And her Deluxe Album cover shows a black and white image of an open-mouth long haired Rihanna blowing smoke.
So…