Dr. Conrad Murray Found GUILTY Of Involuntary Manslaughter!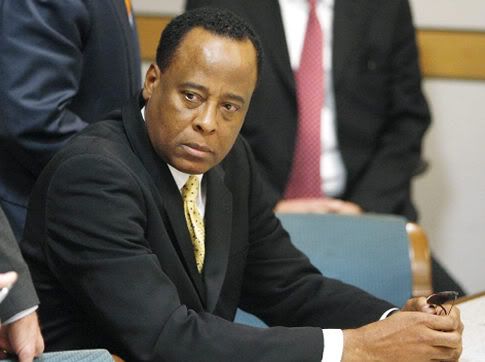 After less than two days of deliberation, a Los Angeles jury found Dr. Conrad Murray GUILTY in the involuntary manslaughter trial in the death of Michael Jackson. Details inside….
*UPDATE* Sentencing is set for November 29th. Conrad Murray has been remanded into custody with no bail.
*UPDATE 2* Michael Jackson's parents Katherine & Joe released this statement: We have been waiting for this moment for a very long time and we couldn't hold back tears of joy in the courtroom. Even though nothing can bring back our son, justice has finally been served! We can't wait to go home and share this day with Michael's children."

Around 4pm EST, seven men and five women in the Los Angeles Superior Court decided the fate of Dr. Conrad Murray in one of the most watched court battles of the year.
Accused of criminal negligence for his use of propofol to treat Michael Jackson's insomnia (and its contribution to his death in 2009 which was due to propofol overdose), Dr. Conrad Murray was found GUILTY on a sole count of involuntary manslaughter, as read by foreman Juror #3.
It was a unanimous decision by all 12 jurors. Involuntary manslaughter typically carries a maximum sentence of 4 years under California law.
Five of the jurors have had direct experience (whether themselves or someone close to them) with addiction.
Justice served? Your thoughts?
Source: CNN Live