Drake COVERS The November 2011 "Power 30″ Issue Of "THE SOURCE", Drops "Mr. Wrong" Track With MJB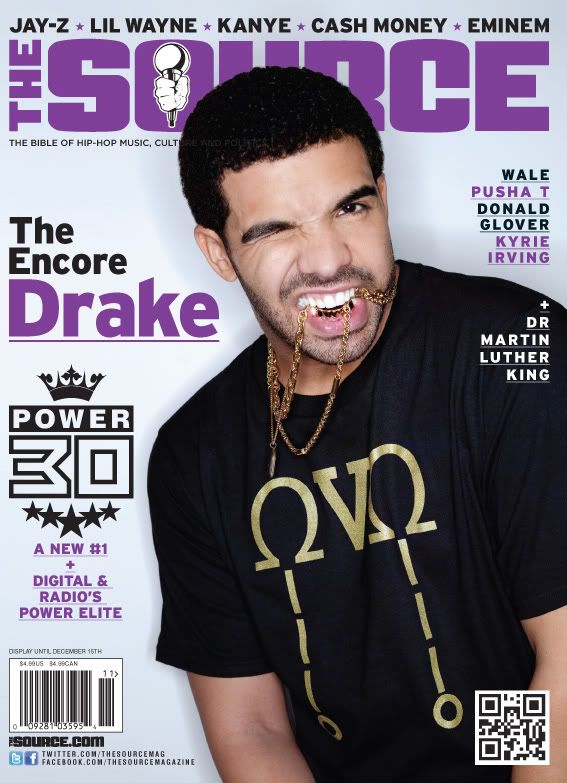 Just in time for the release of his highly anticipated sophomore album, Take Care, Drake covers the
"Power 30″ issue of THE SOURCE. Inside the mag, he talks about his music career and his admiration of Kanye West. Get the deets and hear his new song with Mary J. Blige, "Mr. Wrong."
In the 14th annual "Power 30″ issue of THE SOURCE, the most prominent earners, tastemakers and influencers of the past year in Hip-Hop are ranked. And Drake got op billing as the cover boy. Inside, he dishes on his music career and early influences saying,
"When I was a kid trying to figure out what I liked, it was [Kanye] who I related to the most. He was an artist, in every sense, from his cover art to his music. Now, I would say he was a really great competitor…."
The magazine hits newsstands nationwide on November 15th.
Also in Drake news…..
The rapper has a new song with Mary J. Blige called "Mr. Wrong which appears on her 10th studio album My Life II… The Journey Continues (Act I), due November 21. The song was produced by Jim Jonsin and Rico Love.
Asked about the song, Rico Love added, "It's an extremely soulful song that expresses the true level of love that a woman can have for a man who simply is no good for her. I wrote it because in many ways I am Mr. Wrong."
The Randomness:
1. Big Sean accepts plea deal and $750 fine in sexual misconduct case. Charges dropped. Story.
Spotted @ TheYBF