Drake Talks Getting Played By Rihanna, Loving Nicki Minaj, & Being Lonely+Nicki Hits "Ellen" With Her 6-Year-Old Clones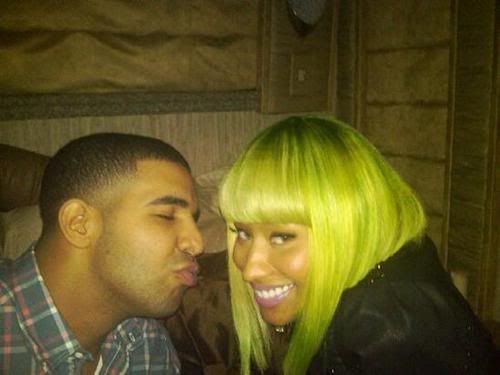 Elle magazine chit chatted with Drake ahead of his November 2011 Take Care album release. And he dished on his usual obsessions: Nicki Minaj, Rihanna, naked pics & working so hard he gets lonely.
More inside…
Drake still wants you to know he's holding out to marry Ms. Minaj. And he's still hurt. Loves naked pics being sent to him sometimes. And never had a threesome. Here's some highlights from his feature in the latest issue: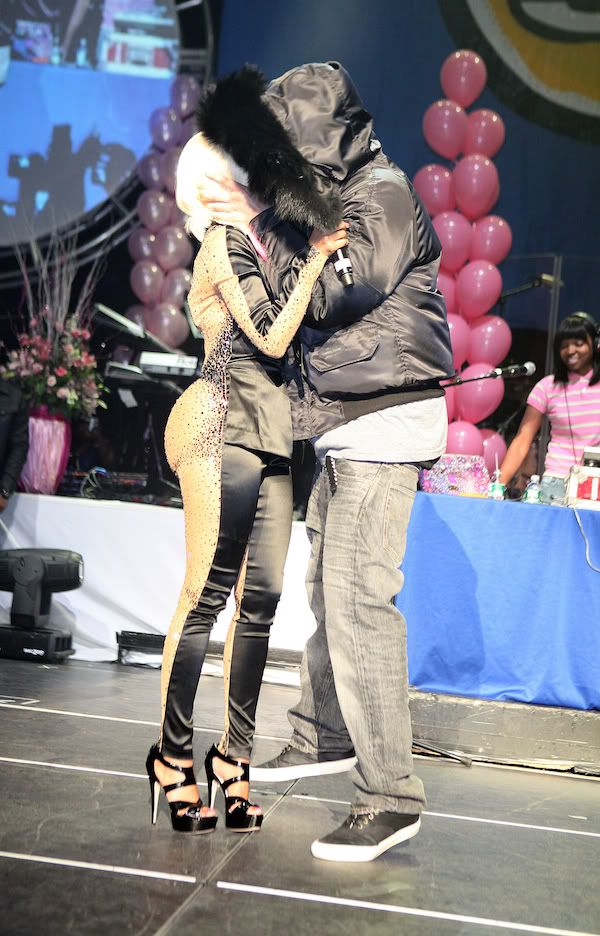 On loneliness:

"When you're on the road and moving city to city, when someone isn't there at the end of the night, you feel empty. The 15 or 20 seconds after a man reaches his climax is the realest moment he'll ever have in his life. And if you happen to be with somebody that isn't someone you want to converse with, you start feeling like, I wish I was just here watching True Blood by myself."

On his fake Twitter marriage to Nicki Minaj:

"I don't know if we were really pretending. I'd marry Nicki. I think Nicki would be one of the only people that would understand me at the end of all of this and be able to love me."

On bringing girls home to mom:

"The most intense thing I've ever done was bring a girl to Passover dinner. [My mom] just wants me to be happy, but I'm sure she'd love it if I married a Jewish girl."

On receiving naked pictures:

"If you send them without me asking, it's like, You've done this before. But I'm away a lot. If there's a woman I'm into, I might want to get a picture from her to handle business myself, as opposed to doing something I might regret."

On threesomes:

"I've never had one. I swear. I'm a one-woman kind of guy."

On being hurt by Rihanna:

"At the time it hurt, but she didn't mean to. I'll never put that on her. I was hurt because I slowly started to realize what it was. I guess I thought it was more. That was the first girl with any fame that paid me any mind. You spend days reading about this person in magazines. All of a sudden you have this number-one song and you're at some birthday party and there she is. And you're just some naive kid from Toronto staying in some shitty-ass hotel who got invited to this party on a whim. That's just how it happened."

Thanks to Complex.
Meanwhile, Nicki Minaj hit up "Ellen" yesterday after announcing the AMA nominees. She was there to surprise the two 6-year-old girls who became instant Youtube celebs after rapping her "Superbass" song to perfection:
Nicki preached her usual Stay In School advice after saying how overwhelmed she as about the girls' talent:
"Within five seconds of seeing this video, I was calling everyone I knew and I was also receiving a billion emails. Everyone is like, 'You have to see this little girl.' She blew me away!"
She told them: "Stay in school. Music is beautiful, but stay in school, okay? Put your books first and your singing second!"