EXCLUSIVE: Mike Bivins Responds To Beyonce's Ode To New Edition+Helps The Homeless Of NYC
4 | by Natasha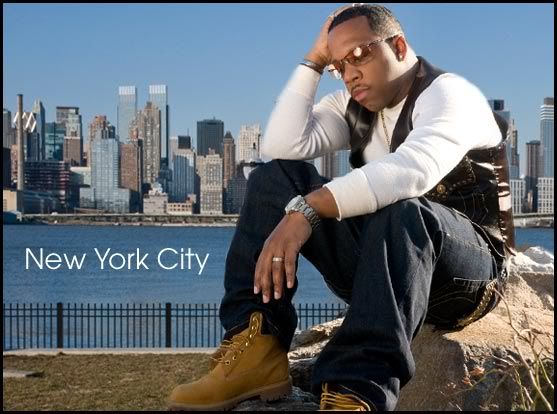 New Edition & BBD founder Michael Bivins is still in the industry mix. On the heels of the male group working on a reunion tour, Mr. Bivins dished exclusively to TheYBF.com on how he feels about younger artists (most recentlyBeyonce) paying homage to vets like N.E. who opened doors for the huge boy bands after them.
Check out what he had to say about Bey's new "Love on Top" nod to the fellas, plus inside details on his mission to help the homeless of New York City….
In the sneak peek of Beyonce' Knowles' "Love on Top" video, she's clearly serving up her own rendition of one of the most popular R&B boy bands, after saying she wants to start her own some day. But was New Edition founder Michael Bivins, who helped pave the way for NKOTB, N'Sync, BSB, & Boyz II Men, feelin' it? Yup! He tells TheYBF.com:
When I saw Beyonce on the MTV awards in the sequined jacket this year and with the dancers in R & B group positions, I knew then she was showing love to NE! The video teaser was part two…the classic video "If It Isn't Love" reference.
And the advice he has for Bey about the type of father Jay will be:
Jay-Z is a trailblazer of no fear and is totally a blueprint for all kids with dreams from the hood. As a parent-to-be, he has the answers. It started with marrying his wife. Their child will be born into professional hustle!
Awwww!
Mike also gave us some deets on how he's been giving back to the community. And the 43-year-old Boston native decided to tackle the often-ignored issue of homelessness.
"Chivon Dean, the queen of the Ruff Ryders empire, was the messenger who invited me to speak encouraging words to her group of men at the Willow Men's shelter," Mike explained to TheYBF.com about how he got involved. "Rock bottom room of souls that want live and need help!"
Biv produced a webisode of his visit to a men's homeless shelter in the Bronx. He's hoping to bring a broader awareness to homeless shelters specifically in the African American community. Check out the trailer above produced by his own Sporty Rich Enterprises company.
About how others can help too, Mike says, "When you see something in your community that touches you to the core, whether it be homeless shelters, turkey giveaways, or a donation to a politician, just do what you can when you can because one person does make a difference."