Gabby Union, Gloria James, Savannah Brinson & Lil' Wayne At The Miami Heat Game + Rick Ross' "Rich Forever" COVER ART
Gabby Union, Gloria James, her future daughter-in-law Savannah Brinson and Lil' Wayne were among those spotted at the Miami Heat vs. Atlanta Hawks game last night. See the pics inside and also check out the cover art for Rick Ross'Rich Forever mixtape.
Last night, Gabrielle Union tweeted a pic (above) of her and her girlfriends, including AJ Johnson, cheering on the Miami Heat as they took on the Atlanta Hawks in the MIA. Gabby said,
Celebrating LOVE @SavannahRB engagement & @THEAJZONE's bday!
Meanwhile, Mrs. Adrienne Bosh is still addressing those who thinks she overdresses: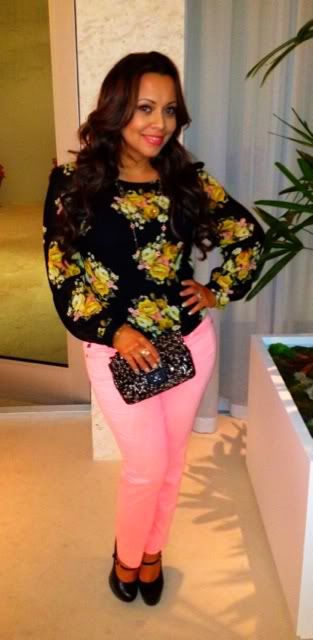 Heading back to the arena to cheer our @MiamiHEAT on! #TeamOverdressed#TeamBosh :)
Ha! Also at the game…..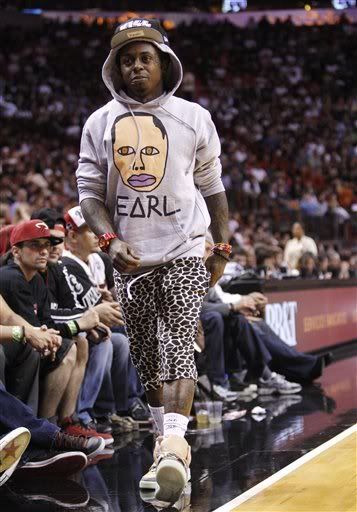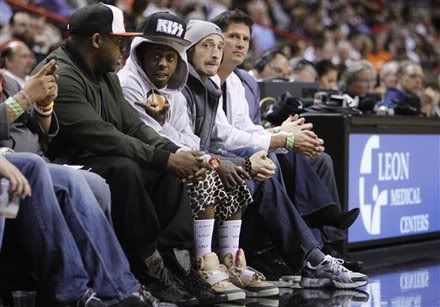 We may not always agree with Lil' Wayne's clothing choices, but we give him credit for mixing his skateboader lifestyle with hip hop culture.
The rapper also hit the Miami Heat (the Hawks won 100-92) game wearing some leopard shorts, a hoodie and sneakers. Interesting to say the least.
And in music…..
Until Rick Ross's much-anticipated mixtape Rich Forever drops on Friday at 3:05 p.m (officially), we have the cover art. In the black-and-white photo, Rick stares directly at the camera while smoking and rocking a big pinky ring.
Early deets about the mixtape reveal that it's hosted by DJ Scream and Shaheem Reid and will serve as an appetizer for his upcoming fifth album God Forgives, I Don't.
Photos via AP