Happy Birthday President Obama
President Barack Obama turrns 50-years old today. Come inside and celebrate our great leader in our photo gallery.
After a rough week with Congress, President Obama greeted 2,400 supporters last night in Chicago at the Aragon Ballroom he celebrated his 50th birthday. And can we agree that Mr. Obama continues to be a beacon of change for our nation (and still maintains the most swagger D.C. has ever seen), even as he faces a litany of problems he inherited?
Well that cake is interesting.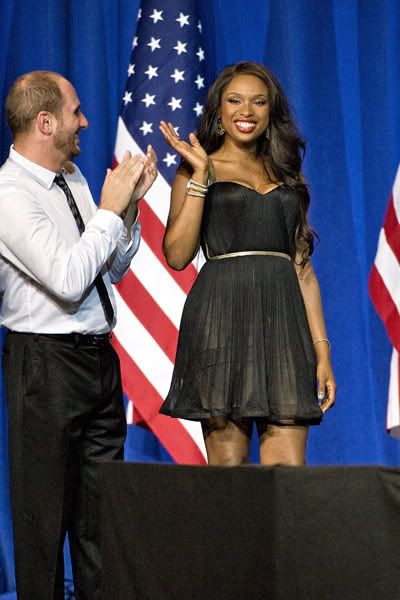 And he received a special song from Jennifer Hudson.
Also, his wax figure was revealed at Madame Tussauds in Hollywood, in honor of his 50th.
Watch Jenny sing the birthday song to President Obama here: