Janet Jackson DISHES On NutriSystem, Dr. Conrad Murray And Paris Jackson + Paris Jackson Talks To "Ellen" About Wearing A Mask As A Kid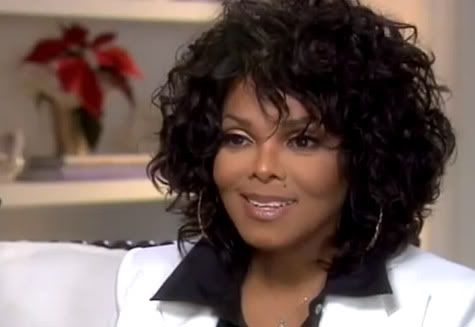 Pop icon Janet Jackson appeared on "GMA" to talk about her role as the new spokeswoman for Nutrisystem and to reveal her feelings about the Dr. Conrad Murray verdict.
Also, she talks about her niece Paris' Hollywood dreams. See the interview inside and also watch Paris Jackson on "Ellen" talking about her new film and wearing masks as a child.
Janet Jackson, the new NutriSystem spokeswoman, appeared on "GMA" recently where she talked about a range of issues from weight to Dr. Conrad Murray. As she did in her True You bestseller, she revealed that while we saw a sex symbol, she didn't like what she saw in the mirror.
On her body image -
"I didn't like it. We always find something wrong with us, somewhere. I could really easily pick myself apart and that's what I did."
On finding confidence with her body image later in life -
"I'm able to look in the mirror. I couldn't do that before. I'm very grateful to be able to do what I love most, what I really feel I was here to do, and that's to help others."
On Dr. Conrad Murray's guilty verdict -
"It doesn't bring my brother back—that would be the ultimate—but the best was done at that moment.
On Paris Jackson's budding acting career -
"I'm happy for her because this is what she wants to do. I told her you should really take this time to enjoy your youth to its fullest because you lose so much of your childhood in this industry."
Watch Janet on "GMA" here:
Also on television……
On "Ellen" Paris Jackson revealed that she has landed a role in a Hollywood movie and wants to become an actress. The future superstar also revealed that she thought wearing"masks" as a child was stupid but realized her Dad(Michael) on wanted to protect her. It's interesting that she seems so "normal." Michael was obviously a good father.