Jay-Z ANNOUNCES The "Brooklyn Nets" As Official Team Name, Says He Knows The Gender Of The Baby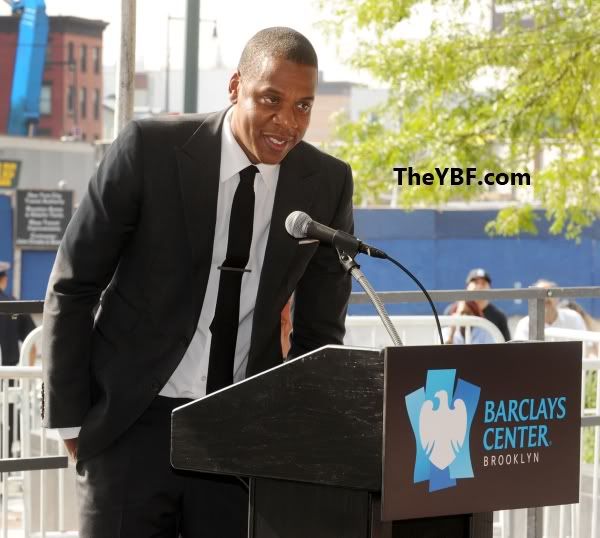 Big announcements from hip-hop icon Jay-Z today as he revealed during a press conference that he will help christen the Barclays Center with a series of concerts, and that the New Jersey Nets will officially become known as the "Brooklyn Nets." Deets inside….
At a press conference held in NY earlier today, Jay-Z revealed,
"We named the New Jersey Nets the Brooklyn Nets."
Jay-Z, who is a part-owner of the franchise, toured the Barclays Center (the home of the Brooklyn Nets) for the first time earlier this morning, and added that he would help put the 18,000 seat arena on the map by performing eight concerts there in September 2012.
"We're going to open this arena right here with a concert. Maybe one, maybe two, maybe three … I sound like LeBron," he joked.
Talking about how important the moment was to him, he added,
"From the moment the Barclays Center became a reality, I knew this meant something significant for Brooklyn. "This is where I'm from, I'll always be Brooklyn, and opening this arena will mean more to me than anywhere else. I also look forward to opening night for the Brooklyn Nets. We're going to create an atmosphere like only Brooklyn can."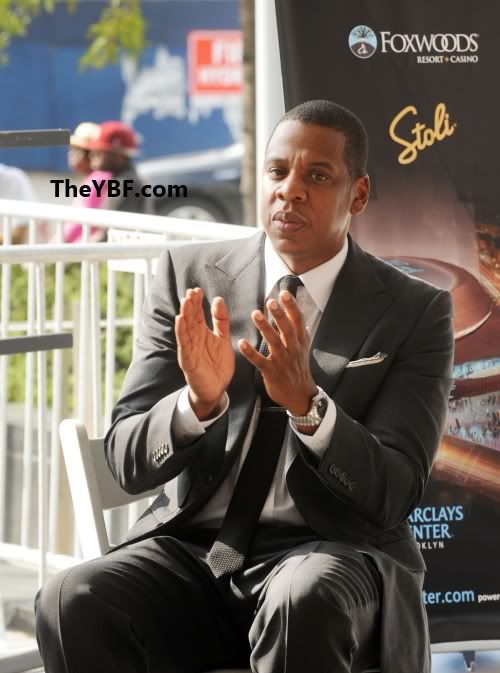 After the press conference, he chatted with "Good Day New York," where he talked about becoming a father saying,
"No, I'm not nervous. Everything's great."
And as far as the gender of the baby, he revealed that he and Bey know but,
"…I'm not gonna say, of course."