Kanye West Wants To Recreate The World Through New Company & Revamped Education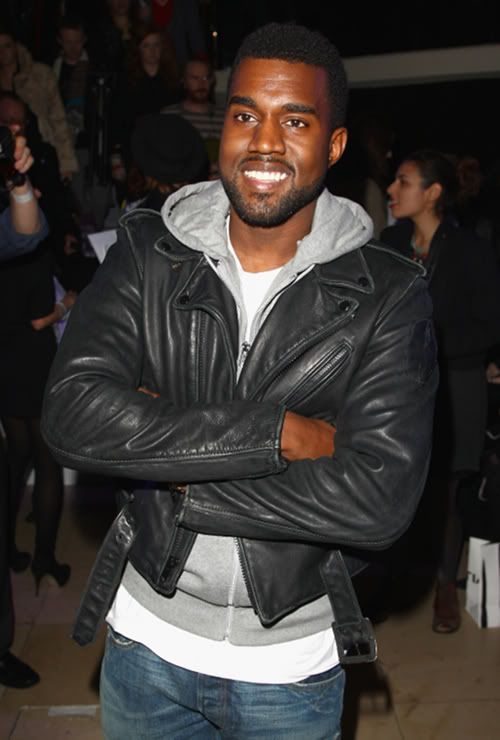 Mr. West took to his twitter account yesterday, a rare occassion these days, to announce how he is about to change the world. Check out the gist of his 80+ tweets inside…
Kanye West used his twitter account last night, after his dreams woke him up in London, to reveal his new company named after his late mother, how the billionaires need to re-shape the world, and how he wants to reform education to heighten our senses. He wants to pick up where Alexander McQueen and Steve Jobs left off.
After getting inspired during his Watch The Throne tour with Jay-Z, Kanye said he was impressed with how many different walks of life were impacted by music. So he wants to revamp the world through a new creative company that heightens our musical, visual, and all our senses. He's named it Donda, after his late mother who was an English professor.
I am assembling a team of architects, graphic designers, directors musicians, producers, AnRs, writers, publicist, social media experts, app guys, managers, car designers, clothing designers, DJs, video game designers, publishers, tech guys, lawyers, bankers, nutritionists, doctors, scientist,teachers…

DONDA will be comprised of over 22 divisions with a goal to make products and experiences that people want and can afford
He continued:
I want to put creatives in a room together with like minds that are all waaaay doper than me. We want to help simplify and aesthetically improve everything we see hear, touch, taste and feel.

To dream of, create, advertise and produce products driven equally by emotional want and utilitarian need.. To marry our wants and needs.

DONDA
He also revealed his new projects for the coming years: A new summer school with director Spike Jonze that prepares children for the real world and has majors starting in grammar school (and allows iPhones to be used for search engines), a new 7 screen visual experience (he says the WTT concert was a small example), a semi-sci fi project called 2016 OLYMPICS, and he wants to design the MTV Awards.
Kanye revealed what he's been spending his money on these last few years…and it's not what you think:
I know this is not a very rapper thing to say but I haven't bought a new car or piece of jewelry in about 2 years…

I invest every dime back into creativity… hiring amazing creatives paying for flights, offices … etc…
How he ended his twitter convo, this quote:
"If you have an apple and I have an apple and we exchange these apples then you and I will still each have one apple. But if you have an idea and I have an idea and we exchange these ideas, then each of us will have two ideas." – George Bernard Shaw
Loves it all.