MUSIC FAB: Breezy & Nas Hit The Studio+Diggy's New Album Title+Nicki's Tour Dates
Chris Brown and Nas are an unexpected collabo…but it's indeed happening. Deets on their new collabo, plus Nicki Minaj's overseas tour and Diggy Simmons reveals his album title inside….
There's a whole lot of sexy going on in that studio. Nas is helping out Chris Brown on his upcoming Fortune album dropping this spring. And the two fellas are grinding out a track together. Breezy tweeted:
NAS ft on the album!!! In studio right now workin!!! Amazing!
We'll be waiting…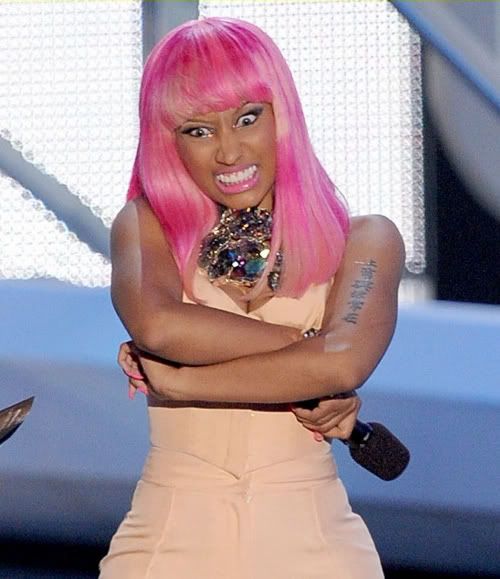 Meanwhile, Nicki Minaj is set to take her act overseas at the end of February. Just in time to pub her Pink Friday: Roman Reloaded album dropping February 14th. She's hitting London February 19th-25th, Paris the 26th-27th, Berlin the 28th, and then to Tokyo March 1-4th.
And 16-year-old Diggy Simmons revealed his debut studio album title–Unexpected Arrival. Check out the video above he recorded for his fans. He tweeted:
And oh yeah….. UA's on the way!!!! The title embodies everything this is gonna be.
Such a cutie.