Nicki Minaj Gets The BARBIE Treatment…Officially This Time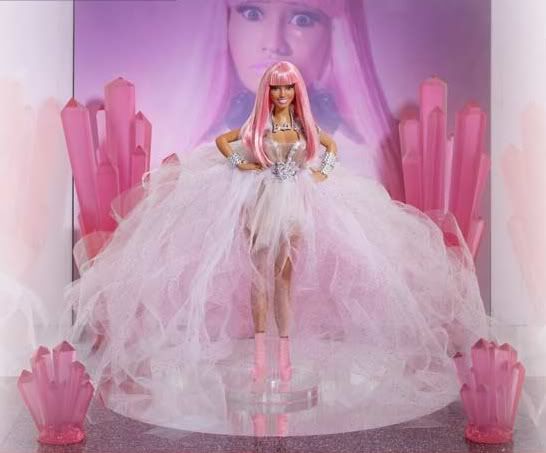 Nicki Minaj has been claiming to be a "Barbie" for a long time now, and it's official! We've learned that toy maker Mattelhas officially begun production on the Nicki Minaj "Barbie." Deets inside…..
On Wednesday (Dec 7) Mattel will auction a one-of-a-kind Nicki Minaj Barbie doll at CharityBuzz.com, with opening bids starting at $1,000. Bids will be received through Dec. 19 and all proceeds will benefit Project Angel Food, which provides food for men, woman and children affected by HIV and AIDS.
Sources report that the Nicki doll was made in her image and will include "every signature detail, right down to the tattoo on Nicki's left arm."
Nicki recently tweeted the image saying,
Its BARBIE bbiiiiiiiirrrrrrch!!!!
In other Nicki news, she'll receive Billboard's "Rising Star" award at the company's Women in Music event today.
Will you be bidding?