OH SNAP: Rihanna Claps Back At Racist Dutch Magazine Editor For "N*GGAB*TCH" Comment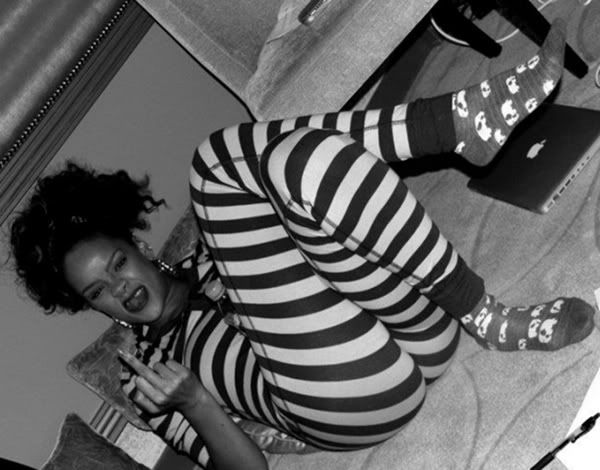 Y'all knew it was only a matter of time before Rihanna responded to the pure f*ckery that is the recent Dutch magazine article calling her and generally all black women a "N*GGAB*TCH." And she didn't disappoint.
Check out the "We Found Love" singer's words to the unwise inside….
When Dutch magazine editor, Eva Kroes, allowed for her Jackie magazine to print an article with one of the most disrespectful titles possible in reference black women, she must have known she would catch global backlash. And she did.
So since she used singer Rihanna as her basis for the disrespectful terminology, which she apologized for later and ignorantly said it was meant as a "joke," Rihanna took it upon herself to respond. She tweeted:

@evajackie I hope u can read english, because your magazine is a poor representation of the evolution of human rights! I find you disrespectful, and rather desperate!! You ran out of legit, civilized information to print! There are 1000′s of Dutch girls who would love to be recognized for their contributions to your country, you could have given them an article. Instead, u paid to print one degrading an entire race! That's your contribution to this world! To encourage segregation, to mislead the future leaders to act in the past! You put two words together,with the intent of abasement, that made no sense…"***** BITCH"?!….

Well with all respect, on behalf of my race, here are my two words for you…FUCK YOU!!!
Quick….somebody come tap me on my shoulder before I become a full fledged Rih Rih fan and crown this chick Twitter Queen of 2011.