PERFORMANCE FAB: Eve ROCKS The Stage In NYC For The National Breast Cancer Coalition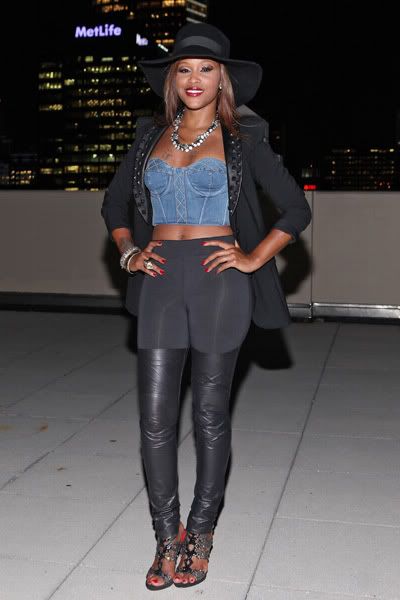 Eve performed in New York city last night at a benefit and fundraiser aimed at increasing awareness about breast cancer in the US. See pics of E.V.E. rocking the mic…in an interesting leather and denim look…inside….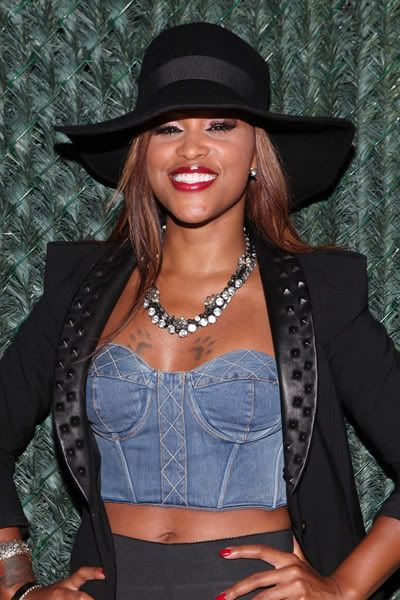 Last night, Eve performed for Gotham Organization's 4th Annual Open A.I.R: Artist In Residence Summer Concert Series To Benefit The National Breast Cancer Coalition (NBCC) in New York City. And she rocked a denim bustier with leggings and thigh-high leather leggings with a blazer and wide brim hat. Very interesting.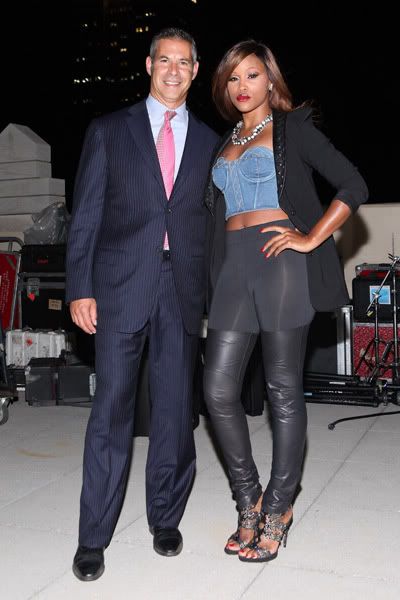 Before the concert, Eve posed with the President of Gotham Organization, David Picket.
And with British singer Kate Nash.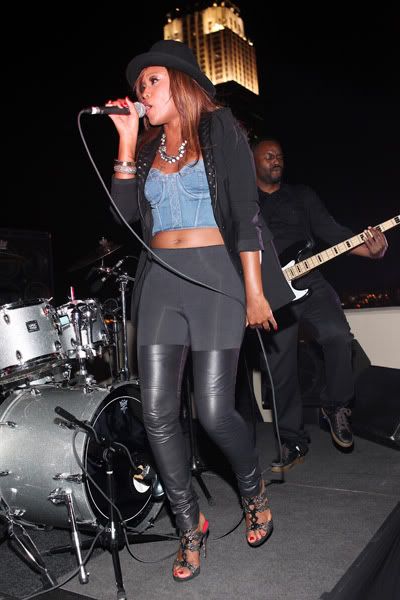 Lately, Eve has been in the studio working on her next album, Lip Lock.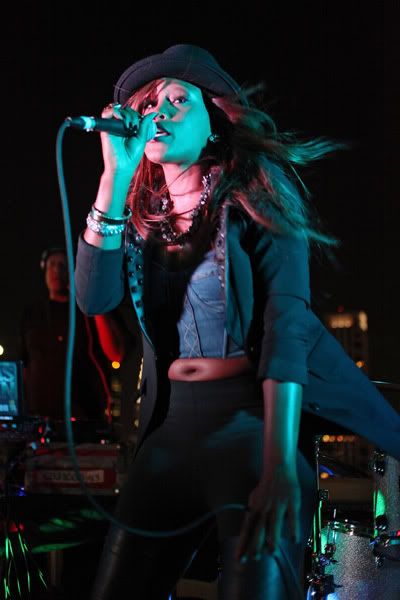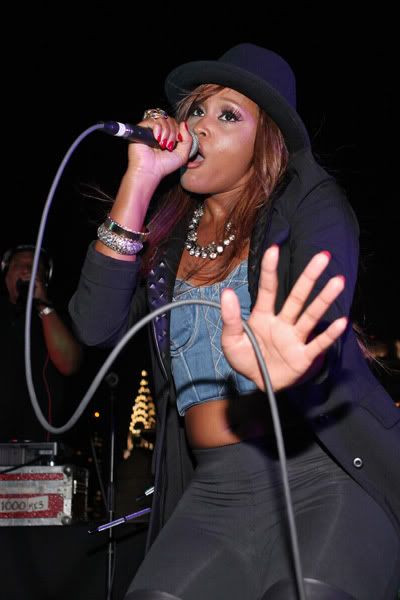 Eve entertained the crowd with hits like "Tambourine" and "Who's That Girl." Just want to know who dressed her for this here event….
wireimage/r. kisby
Source:TheYBF