PICS: Alicia Keys & Swizzy Share Their Artistic Love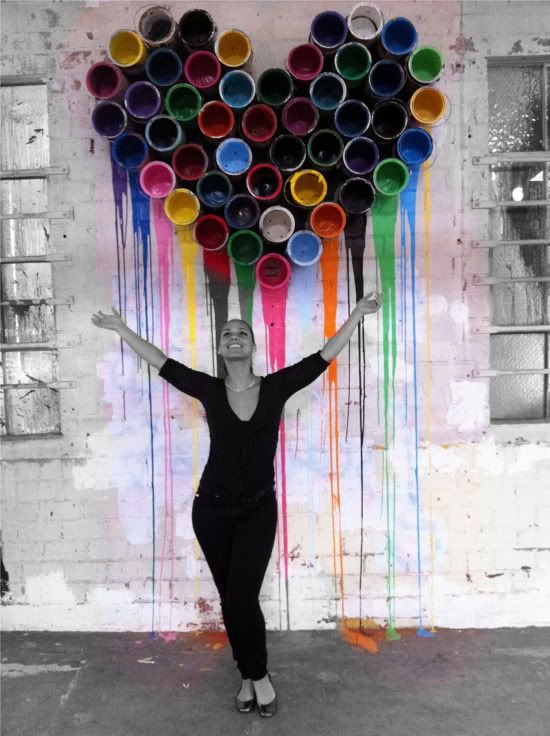 Alicia Keys and Swizz Beatz have a lot in common…and their love for art is one of those things. Mrs. Beatz posted pics on her Tumblr account of the couple's recent trip to Mr. Brainwash's latest art exhibit in Los Angeles. Their cool pics inside…
Alicia and big art collector Swizzy spent the Holidays taking in colorful inspiration. They spent some time in L.A. and hit up the colorful, cooky, and fun exhibit that Alicia encourages all families to attend. Here's a few of her pics: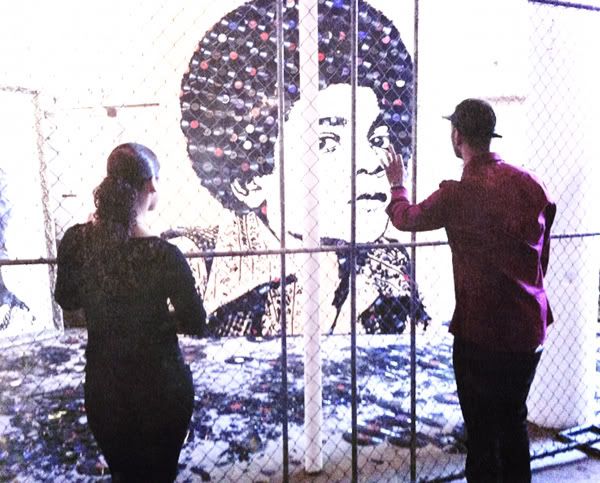 Loving this Michael Jackson artistic expression. Alicia said on her site:
went to the Mr. Brainwash exhibit today at 960 N Labrea. If your in the LA area you should absolutely go! It's like a fantasy! Huge installations of everything u can imagine from oversized polaroid cameras to cars shoved into a hole. Huge 10 foot tall spray cans and Darth Vador made out of tires and one of my personal favorites, his crazy cool broken record series where iconic pictures are made out of broken records. Everyone will love this exhibit. All ages. It's like a fun house!;-) if you went already or if u get a chance to go, tell me what u think!
More pics: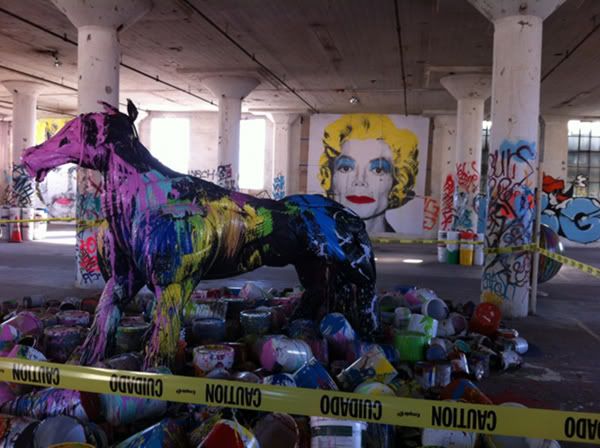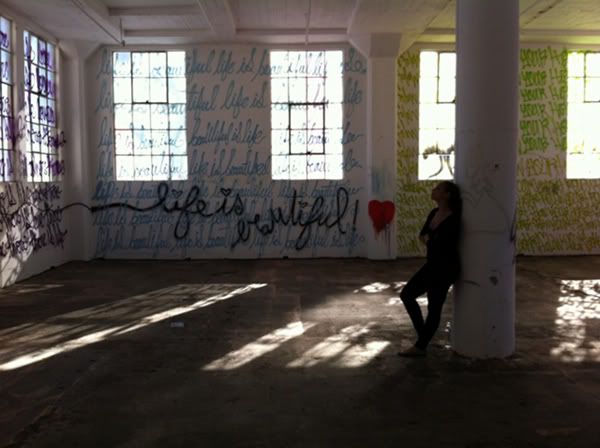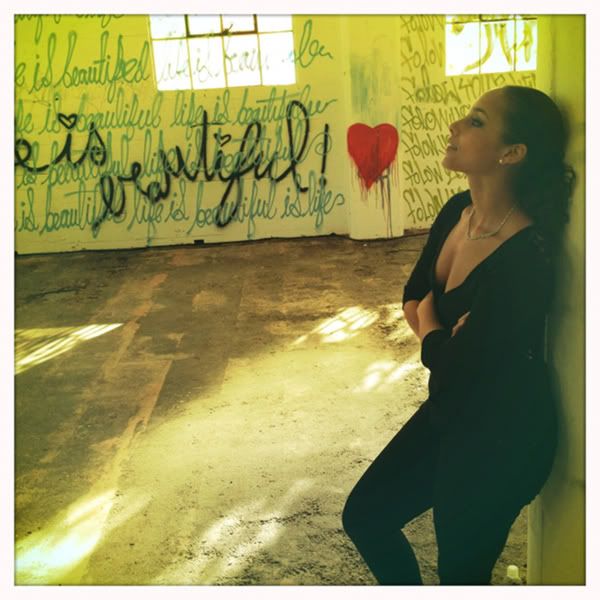 Cute.
Pics via Alicia's Tumblr