PICS: Rihanna Parties Hard At LIV In Miami With DMX & Weezy
Rihanna rang in the new year at Diddy's big bash Saturday night in Miami. And she kept the party going Sunday night at LIV alongside Lil Wayne and DMX. She even hit the DJ booth. Pics and video inside…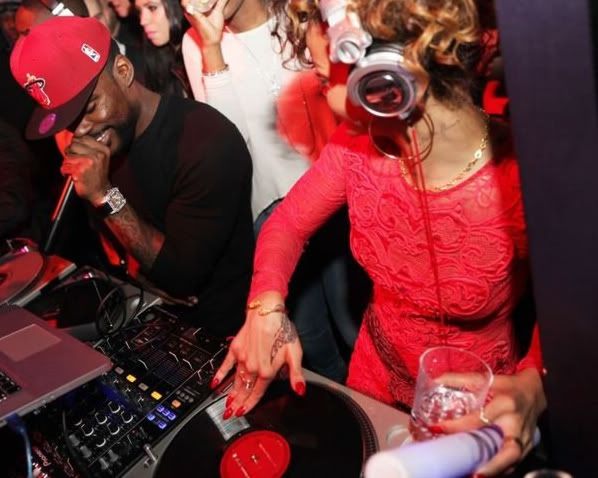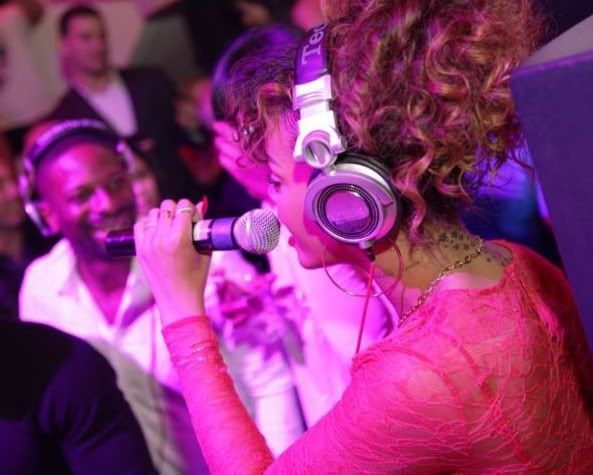 After a crazy night at Diddy's NYE bash, Rihanna tweeted she was recovering from a hangover (and also a line from The Throne's "No Church In the Wild") saying:
Sunglasses and Advil… Last night was mad real!
But obviously she got well just in time to party even harder the next night at LIV. She hit the turntables alongside DJ Irie. And partied with Weezy and DMX, who gave a mini concert from his Ruff Ryder days.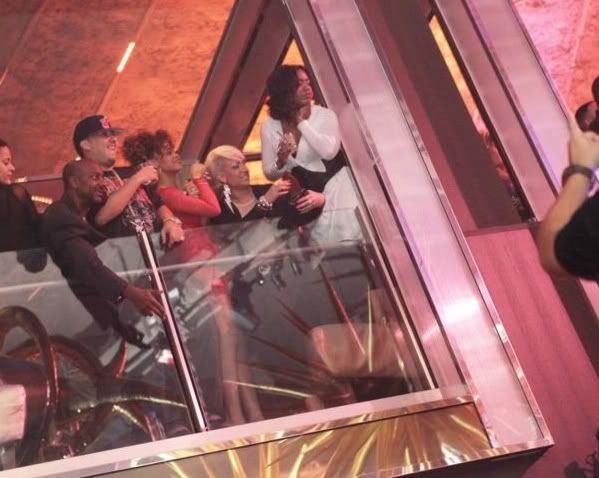 Another cute lace look. Fun times. Here's video of DMX and Weezy hitting the mic:
By the way, MTV reports In March, X will release Undisputed, his first full-length LP since 2006's Year of the Dog… Again. And in Spring 2012 he will appear on VH1's reality series "Couples Therapy" with his wife of 12 years, Tashera Simmons.