"Watch The Throne" Debuts At #1 with 426K In Sales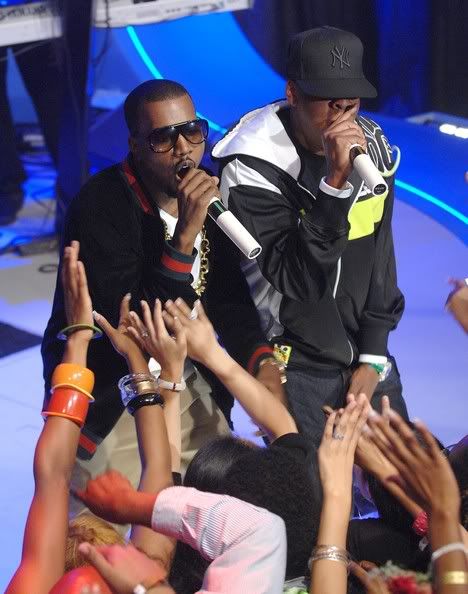 The Throne made big news on the Billboard charts following their release recently, even setting a record for digital downloads on iTunes. Find out how much Jay-Z and Kanye sold inside….
The Throne help set a record on iTunes last week as they clocked in with 290K in digitals downloads.
But the good news didn't stop there. The total sales number to 426K once their store-bought purchases were added in. So it goes without saying the Kanye and Jay's Watch The Throne album is number one this week.
In other chart news, Def Jam artist Ace Hood's Blood, Sweat & Tears debuted at #10 with 25K, while Gucci Mane and Waka Flocka Flame landed at #24 with Ferrari Boyz at 14K.