RAPPER'S DELIGHT: Rick Ross' First Tweet, Cori B's "SMH" Performance + T-Pain's "Fantasy" Video Ft. Dawn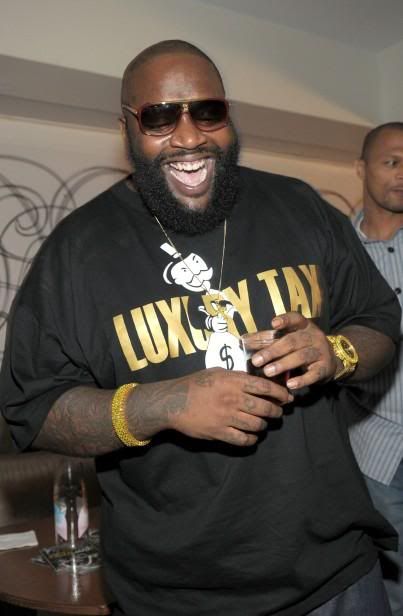 Just in time to promote his next LP, Rick Ross is back on Twitter and sending love to his fans. Find out what he said inside and see a new performance from Cori B,and T-Pain's new "Fantasy" video featuring Dawn Ri'Chard.
As he prepares for the release of his fifth album God Forgives, I Don't (due December 13), Rick Ross tweeted his first message since he suffered two seizures two weeks ago.
He said,
"#thebossback. stronger than Ive ever been.. richer than I ever wuz.."
Although he made no direct mention of his health, his protege Wale told Angie Martinez:
"He needs to get some rest. He's been working himself real, real hard. Every other day he text me, make sure you get some rest."
Hopefully Rick is resting because he has a lot of projects coming up, including an appearance on Mary J. Blige's My Life II disc on a song called "Why."
In other music news…
Snoop Dogg's daughter Cori B is back with a brand new performance video of her second single called "SMH" as a follow up to her "DO My Thang" single.
The performance was at the first annual ZAMFEST festival in Long Beach, CA and is off her forthcoming debut album,Choc's World (set to release early 2012). "SMH" will be available on iTunes…..
In other music news:
T-Pain is back with a new track off his rEVOLVEr disc called "Fantasy" featuring Dawn (of Dirty Money). T-Pain also directed and edited the visually appealing video which has the duo singing to each other's shawdows.
Did you like T-Pain's direction?