RIDE THIS: Check Out Rihanna's Brand New THANK YOU Gift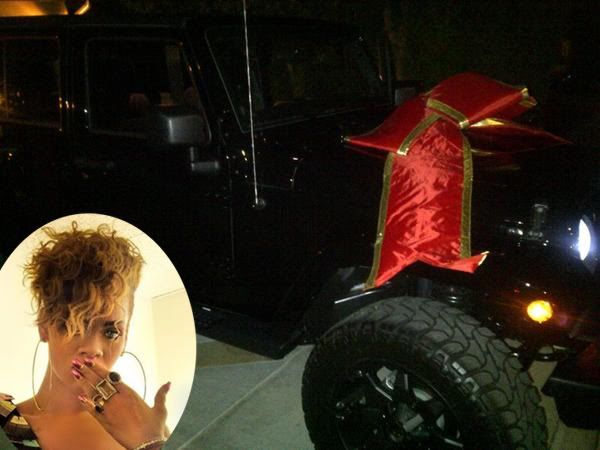 Digital Queen Rihanna showed off her newest present that just pulled into her driveway late last night. Check out her new ride inside…
With all her record breaking, album dropping, news making and touring this past year, the folks at Roc Nation–Rihanna's management company–decided to gift her with a little Thank You. A sweet new SUV!
The 23-year-old tweeted last night from L.A.:
Foot out dat bitch, ride dat shit like a skateboard!!! Thank u to my G'z at RocNation baby!
Her team made a pretty penny this past year with all the money making tours and appearances and gigs Rih Rih had going on. So a little token of their appreciation doesn't hurt. Does she even have her stateside license yet? She toldRolling Stone months ago she didn't. Oh wells. Gotta love it!