Rihanna In Battleship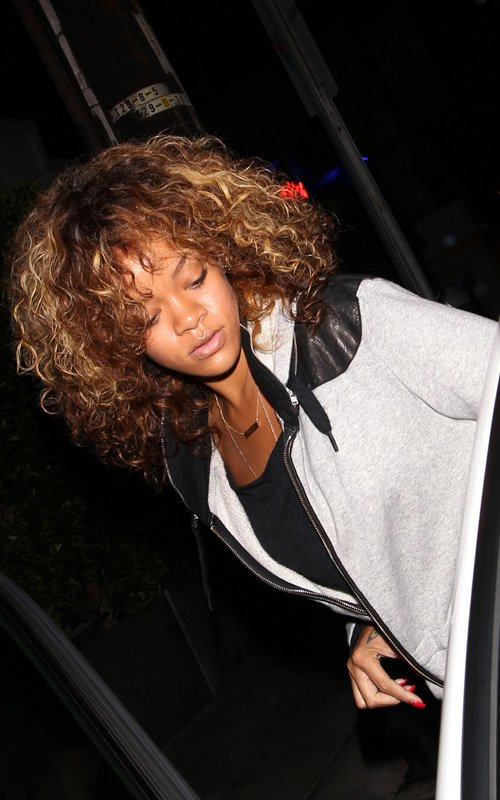 Battleship star Rihanna, who was spotted out at dinner in Cali yesterday, opened up about her exciting new film recently, revealing that she injured herself performing her own stunts.
Back from her vacation in Italy, Rihanna was spotted dining out in L.A. last night. The "Fly" singer had dinner with a friend at Giorgio Baldi restaurant in Santa Monica:
She looked a little "preoccupied" as the photographers snapped her picture.
One reason for that may be her father's recent illness. Also, she recently filed a lawsuit, regarding her new home, saying it requires many improvements she wasn't made aware of.

But one bright spot is that she'll soon to make her big screen debut in the Peter Berg-directed film Battleship (debuting May 18, 2012), which co-stars Liam Neeson, Alexander Skarsgard, and Taylor Kitsch.
During a recent interview, she revealed that she performed many of her own stunts in the film where she stars Navy weapons officer Raikes, an alien hunter.
"She's a fighter, she's a killer," explained RiRi. "I'm one of the boys. We do everything together. We go on all our missions together."
She explained that her character allowed her the opportunity to pay tribute to the men and women of the armed forces who protect our country.
"They're real men and women—everyday heroes, fighting everyday. It's really good to represent that."
Watch the interview here: