Rihanna's New Album Title REVEALED! Get Ready To TALK THAT TALK….
If anybody knows how to walk the walk and talk the talk it's Rihanna. At least from what we can see. Twitter's favorite feisty ish talker just revealed the name of her upcoming new album.
Check it inside…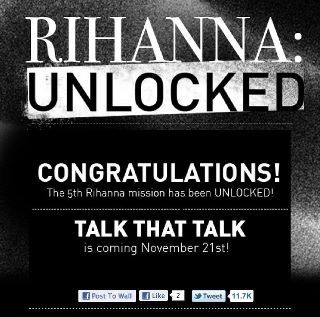 The Rihanna stans Navy unlocked the next mission on the singer's Facebook treasure hunt for clues about her new LP. And she just announced the new album title is Talk That Talk. Makes sense.
The lead single "We Found Love" is #3 on the Itunes charts. And the video shot in Ireland, while she's still on her LOUD world tour, is dropping soon.
November 21st is her due date.