R.I.P. "Smokin" Joe Frazier, Dies Of Liver Cancer At 67 (1944-2011)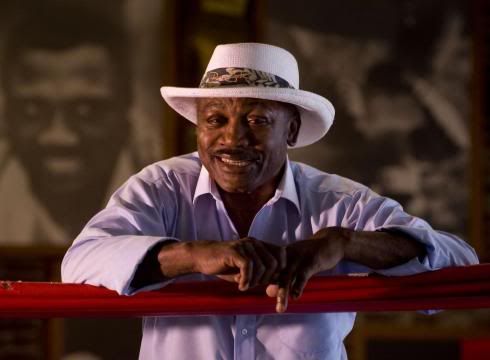 Boxing legend "Smokin" Joe Frazier, best known for beating fellow boxing icon Muhammad Ali in 1971′s Fight of the Century, passed away at age 67 last night after a battle with liver cancer. Deets inside….
From the "Fight Of The Century" to the "Thrilla In Manila", Joe Frazier was without a doubt one of the greatest boxers of all-time. Though his legacy was largely overshadowed by that of his bitter rival Muhammad Ali, he will go down in history as a heavyweight champion who put his all into his fights.
Mr. Frazier's family notified the world of his passing yesterday via a statement and said they would announced homecoming services soon.
When told of the passing, Bob Arum, one of Ali's former promoters said,
"He was such an inspirational guy. A decent guy. A man of his word. I'm torn up by Joe dying at this relatively young age. I can't say enough about Joe."
And those sentiments were echoed by fighters around the world. Ironically, the outspoken Don King, who also promoted the Manila fight, was described by his spokesman as being too upset to even speak of Frazier's death.
And as the world mourns Joe's passing, it will be interesting to hear what Muhammad Ali has to say over the next few days about the man whose legacy is so closely linked to his.