Rocsi Diaz DISCUSSES Being Sexually Harassed By Webbie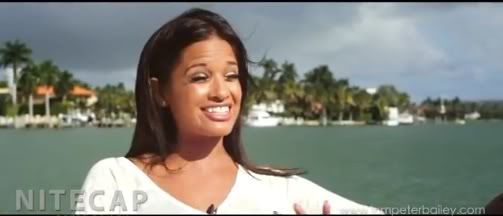 We told you earlier about Webbie lashing out at BET and Rocsi Diaz, saying he had been banned for making lewd comments towards her. And now Rocsi is speaking out about the incident. Find out what she had to say inside….
Rocsi Diaz recently sat down with Peter Bailey of NBC's Nitecap to talk about the whole Webbie incident that went down on 106 & Park a few months ago.
When Webbie made comments about certain parts of his body in connection to host Rocsi, she refused to be subjected to his vulgar and lewd coments. She added that she has no problem sticking up for herself and women should speak up about "persons" getting out of hand and being inappropriate.
"He disrespected me….and the network would not allow anyone to disrespect their hosts in that manner. I hope that he understands it. It was a very upsetting incident."
Watch the Rocsi talk about the incident at 5:13 here: