SORRY 2011: Diddy Apologizes For Compound ATL Incident
Diddy has finally come to the realization his Snap Crackle Pop meltdown at a BET Hip Hop Awards afterparty over the weekend was foolish.
Check out his apology under the cut…
Sounds like the Ciroc head honchos were pissy about the fight Diddy had with Grey Goose socialite Kenny Burns the other night. After throwing a drink/ice at Kenny's crew while partying at Compound…all because he thought they were disrespecting him by not drinking Ciroc….Mr. Combs is apologizing for his actions. Likely because it was all caught on video. Via Twitter.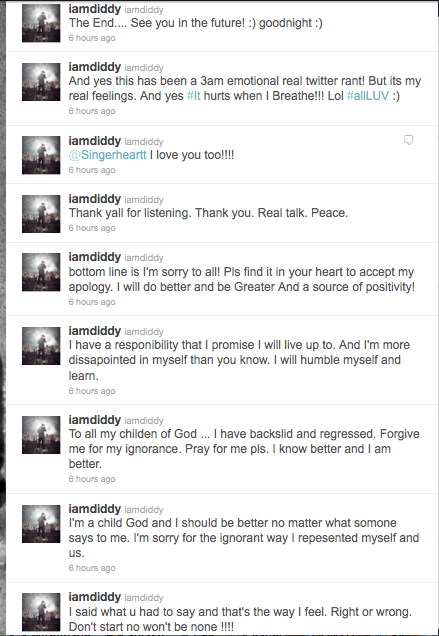 Alrighty then….