STRAIGHT FROM AN EX'S MOUTH: Catya From "Bad Girls Club" Says Drake Is A Good "Peach Eater", Is Packing Mandingo Style, & May Have Never Used A Condom?!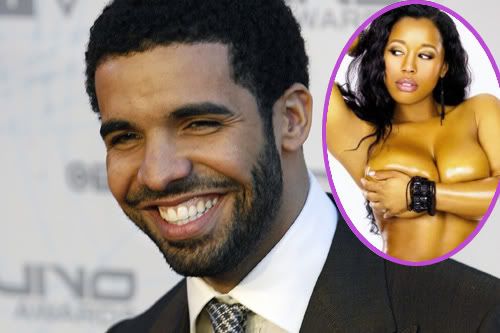 Now here's a believable video vixen tale…straight from the horse's mouth. We're usually no fans of birdish behavior like sleeping with a rapper then telling all for attention. But we always welcome some goooooood details.
Check out what "Bad Girls Club" star Catya…yeah, shes out of jail, revealed yesterday about Drake and his "peach eating" skills….
When Catya Washington rolled up into Hollywood's "Bad Girls Club 5″ mansion last year..she was uber proud and vocal about her ~classy~ track record of being a video chick and letting rapper Drake tap…and also claimed they dated a year and a half. She even revealed that she runs dope and other illegal ish for her boyfriends. How else can one prove she's a certified down ass chick?
Well her running drugs game got her arrested last year. But now she's free as a bird and talking about her ex's bed game…like a bird.
But we're listening. "Ms. Cat" hit up our homie Q Deezy's radio show yesterday on Philly's Hot 107.9 (her hometown) to confirm exactly just what Drake is like between the sheets.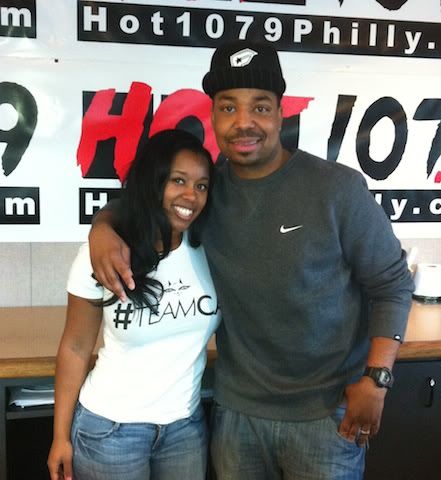 Here's the audio and the run down:
How she and Drake met
"I was the "only black chick" in his "Best I Ever Had" video. He flew me out to Toronto. One flight turned into 10. And next thing you know I had a toothbrush there. We started dating in a month, it went from 0-60."
On how long it took to go from condom to no condom
"That's assuming there was ever one involved. I don't condone that though." *EYEBROWS RAISED*
If she was trying to get pregnant
"If that was the case it would have happened. At the time I was doing my own thing going–I was on the cover of KINGand Smooth. I was working. I had my own money." *EYEBROWS RAISED AGAIN* She said she had her own "career" and wanted to do the "Bad Girls Club" and he didn't want her to embarass him.

How she and Drake broke up
"I was in love. He was in love. I'm talkin' family dinners, we in Whole Foods pushing the cart around, it was a regular relationship. But he started getting a little bit too loose. He pops up in tabloids…with Malia. Trips to Jamaica that I wasn't invited too and never heard about. I'm from South Philly you know we don't go for that. That was my DUDE, not somebody I was just kickin' it with."
On if there were any threesomes
She said he wasn't into that back then. He was a super nice guy.
On if Drake is well endowed–Does he take after his Jewish side or black side
"He is a phenomenal peach eater. And he's black and Jewish–and the black side is a little Mandigoish."
Biggest gift she ever got from Drake
"We shopped and the price tag got expensive. A car, bills paid, I mean we were together. I spent money on him too. He got some gifts."
She ended with, "Drake if you miss me, just call me. You aint got to write songs. Come on…"
More pics of Catya:
BGC 5 promo pic