Swizz Beatz Strikes A Child Support Deal With Russian (Who Lives In The UK) Baby Mama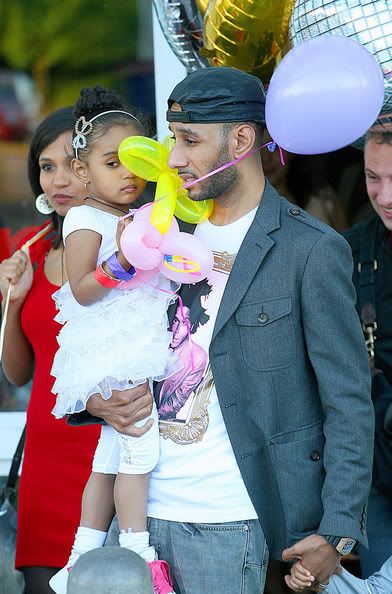 Swizz Beatz has reached an out-of-court settlement with his Russian baby mama who is based in the UK. Deets on the drama surrounding his 3-year-old baby girl Nicole inside….
Zhanna Andrianova, mother of Swizzy's 3-year-old daughter Nicole, has been going back-and-forth in court over child support. And Swizzy's lawyer maintains that Mr. Dean supports all 4 of his children that he has with 4 different women.
Before marrying Alicia Keys in July 2010, Zhanna, who is a singer, made it known that baby Nicole was indeed Swizzy's baby and she would be handling what's best for their baby.
Accoring to the NY Post, "Lawyers for Andrianova say Beatz also agreed to pay her $42,000 legal fees as part of the settlement, signed by him in July and her in August, and a judge at Manhattan Family Court granted them a money judgment Thursday to pursue payment, which could have resulted in his assets being seized or bank accounts frozen. Following this, a check for full payment was sent by Beatz to her lawyer, divorce attorney Raoul Felder on Friday.
We're sure her actual child support payments, which Swizz has reportedly been paying interim payments of, are mighty hefty. The actual settlement was delayed until now because Zhanna was unable to travel to the US for court appearances.