TALKSHOW ROUNDUP: Rick Ross On "106 & Park" + Gabby Sidibe CHATS Up "The View" + Kandi Burruss Stops By The "TODAY" Show
Rick Ross is set to make his first tv appearance, since suffering two seizures a few weeks ago, on BET's "106 & Park" tonight. Get the deets on his health and pics from the taping inside, plus see Kandi Burruss and Gabby Sidibe making the rounds to promote their ish….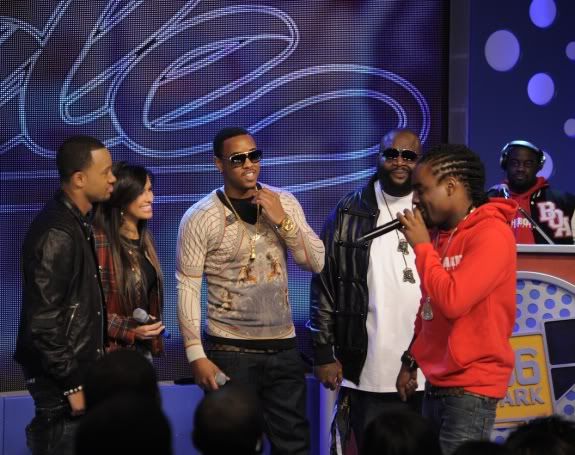 In a pre-recorded appearance taped yesterday, Rick Ross stopped by "106 & Park" (airing later today) to lend support to his protege Wale, whose second LP Ambition hits stores today.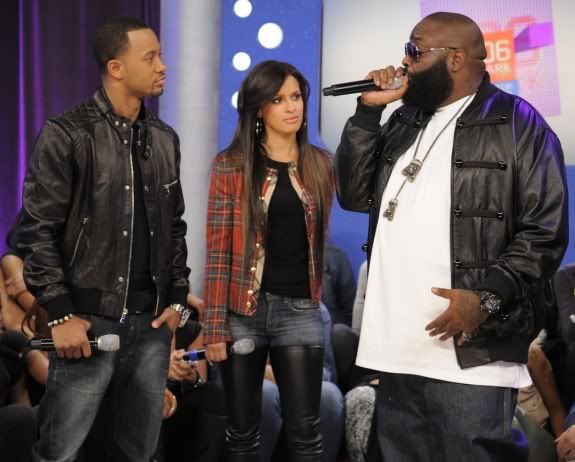 These coochie-high instead of thigh-high boots though Rocsi….
When asked about his health, Rick comfirmed that he suffered two seizures while on flight. He said he remembered waking up in the hospital and was ordered to stay on bed rest. He also attributed his health issues to a lack of sleep.
Hopefully Rick will take his doctors more seriously because he added that he went back in the studio to record new music while he was SUPPOSED to be on bed rest. SMH….
And in NYC this morning……
Kandi Burruss stopped by the "TODAY" Show for a very brief interview promoting the start of "Real Housewives of Atlanta" on Nov 6th.
Kandi spoke about her own reality spin-off we already reported, and she also joked about the "bedroom candy" she will soon be selling. It turned Al Roker's face red!
Watch the interview here:
Visit msnbc.com for breaking news, world news, and news about the economy
And on The View……..
The ALWAYS charming Gabby Sidibe stopped by "The View" to promote her new film Tower Heist which she stars in alongside Ben Stiller and Eddie Murphy. She talked about flirting with Eddie on screen and showcased her Jamaican accent.
Then, she had a very touching moment where she addressed the critics who said she'd never work again after the movie Precious. She told the ladies that she doesn't listen to public opinion because, "I've never felt more powerful. And I'm strong. And I'm Amazing."
Take that haters!
Photos via: Jon Ricard/BET