VIDEO FAB: Frank Ocean's "Swim Good" + Diggy Simmons' "Just Begun" Single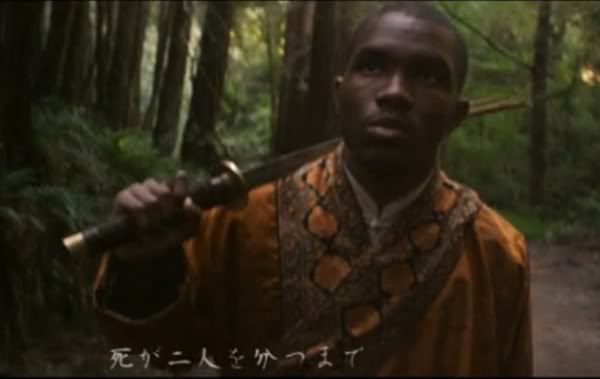 Odd Future's Frank Ocean has dropped a cinematic video for his latest single "Swim Good" and it involves a pimped-out orange Lincoln limosine! See the clip inside and listen to Diggy Simmon's latest single "Just Begun."
Frank Ocean delivers a beautifully made video for for "Swim Good," off his debut Nostalgia, Ultra. In the clip, a sneaker-wearing samurai, who drives an orange Lincoln limousine, seduces a female with his ummm……sword.
Towards the end, the samurai even sets fire to his vehicle and watches it burn to a crisp. I'm sure there is a metaphor there.
Watch Frank Ocean's "Swim Good" video here:
frank ocean [swim good] from christopher francis ocean on Vimeo.
Also in music……
Diggy Simmons is sending out warning shots to nay-sayers who don't think the young rap prodigy can hold his own in the game.
With his new D'Mile-produced track "Just Begun," he let's fans and foes know he has the talent to back up his famous last name and he takes his lyrics seriously. Check out the track above.